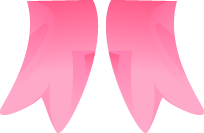 I've had a few question on this (resizing pixel art to be smaller) on my most recent deviation and I've replied in kind to each person who has asked so far, but I thought I'd post my answer here as well for more to see.
Is it possible to shrink pixel images?

Shrinking pixels is ...well it's not really feasible x_x. It can be done, but not done very well.

When you're making pixels bigger what you're doing is essentially multiplying every pixel in to a group of 4 pixels to make a 'larger pixel' or square

So lets say the image you're resizing is just of a pixelled line that is 2px tall and 5px long. After resizing it to 200% it will be 4 px tall and 10 pixels wide. The dimensions are larger b/c each pixel the line was composed of has been duplicated to create 'squares' that are twice as big as the original individual pixels.

So you can create the illusion of 'larger' pixels, but they're really just more regular sized pixels grouped together to look like bigger ones.

When you try to shrink a pixelled image the program is having to rearrange the information it has on what pixels go where and what colours are where, etc. You can't literally cut the size of an actual pixel in half.

So it can be done, but the end result usually looks a bit wonky and requires tidying up by hand.

If you take a look here, you'll see what I mean -> i42.tinypic.com/2gt0ti9.png
It's now missing some of the outline and is harder to discern the details.